Peace and Comfort During a Catastrophe
June 20, 2012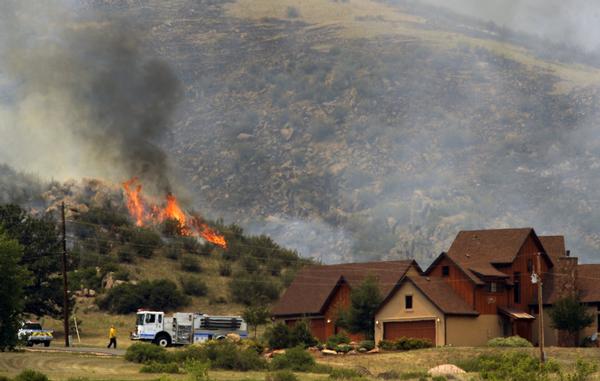 We've been keeping an eye on the
High Park Fire near Fort Collins, Colorado
. When you live in a desert state, wildfire season is a scary time of year and the High Park Fire has been terrorizing people in Colorado for over a week already. With over 58,000 acres burned, 181 homes destroyed and one death, this natural disaster is taking its toll and we can only hope that the 1,700 firefighters working the blaze stay safe and are able to contain the blaze before much more damage is done.
We were happy to hear some good news from Ron Ames, one of our customers who has a home in the area...
"The Control4 system has been invaluable during the High Park Fire. Not only have I been able to ease my own fears, but those of neighbors and relatives. I have been able to see work the firefighters did on my property and verify the temperature in the house, in addition to verifying that our house is standing and secure. Please feel free to use my testimonial when talking to prospective customers. Being able to check on things in Colorado when I'm in a meeting in Milwaukee is priceless."
Thanks to the guys at
ImagineMore/Northern Lights
, the Control4 dealer who installed the system for sharing their skills and their success story. We hope that Ron and his neighbors continue to get good news.