Internet Radio
June 19, 2012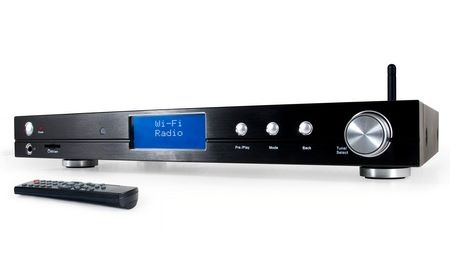 Internet radio has blasted the music world open…gone are the days when a decade could be defined by one genre of music because that's all that played on the radio. I always thought internet radio just meant Pandora or Spotify, and I wasn't wrong, but I didn't realize that Internet radio is so much more. I started doing some research, turns out streaming technology is used to distribute Internet radio, typically using a lossy audio codec. Audio data is continuously transmitted serially ("streamed") over the local network or internet in TCP or….YAWN! Not the information I was looking for.
Here's the important part: Internet radio covers any and all streaming audio content available via the Internet. The real miracle of Internet radio is that anyone, anywhere in the world can listen to any station broadcasting via the Internet. In fact, as I write this I'm listening to my favorite Australian radio station: the Mix 106.3. If you love quality Aussie music, check it out! Using Internet radio you can get your BBC fix, your NPR update, and all your favorite music without sitting in your car or using a radio of any kind (my parents tell me people used to have these things in their houses!).
You don't even have to be sitting at a computer! There are lots of solutions out there that provide Internet radio through your TV, home multi-room audio system, mobile device or tablet. The Grace Digital Tuner Pro is one we've been paying attention to lately. This thing is only $250 and gives you access to over 18,000 Internet radio stations: Pandora, iHeartRadio, Live365, NPR, and of course the other 17,000 stations. AND, for all you lucky Control4 customers out there, this baby fits perfectly in a Control4 audio system. It even has its own Control4 app for easy station management. This setup gives you all your favorite music all over your house. Awesome.